Who are we?
Charlestown Azzurri Football Club is a leading player in Northern NSW Football's National Premier League competition for men (NPLM), National Premier League competition for women (NPLW) and junior development league competition for talented boys and girls (JDL). Azzurri is focused on delivering premier football at the highest level and has done so for many years.
The Azzurri story goes back almost 60 years. Formed in 1963 by the Italian community and once known as Charlestown City Blues, we were renamed in 2019 and became 'Azzurri', and now compete in the Northern NSW Premier League Competition. We have a proud history of supporting and developing football players and we currently have over 350 registered players from more than 180 families.
In 2022, Azzurri was represented by 7 teams in the NPLM competition, 5 teams in the NPLW competition and 11 JDL teams.  Our notable achievements from the 2022 NPL competitions include our NPLW Reserves being crowned Minor Premiers and finals berths for our NPLM First Grade team and 4 of our NPLW teams.
Azzurri is looking forward to an even more successful 2023 season.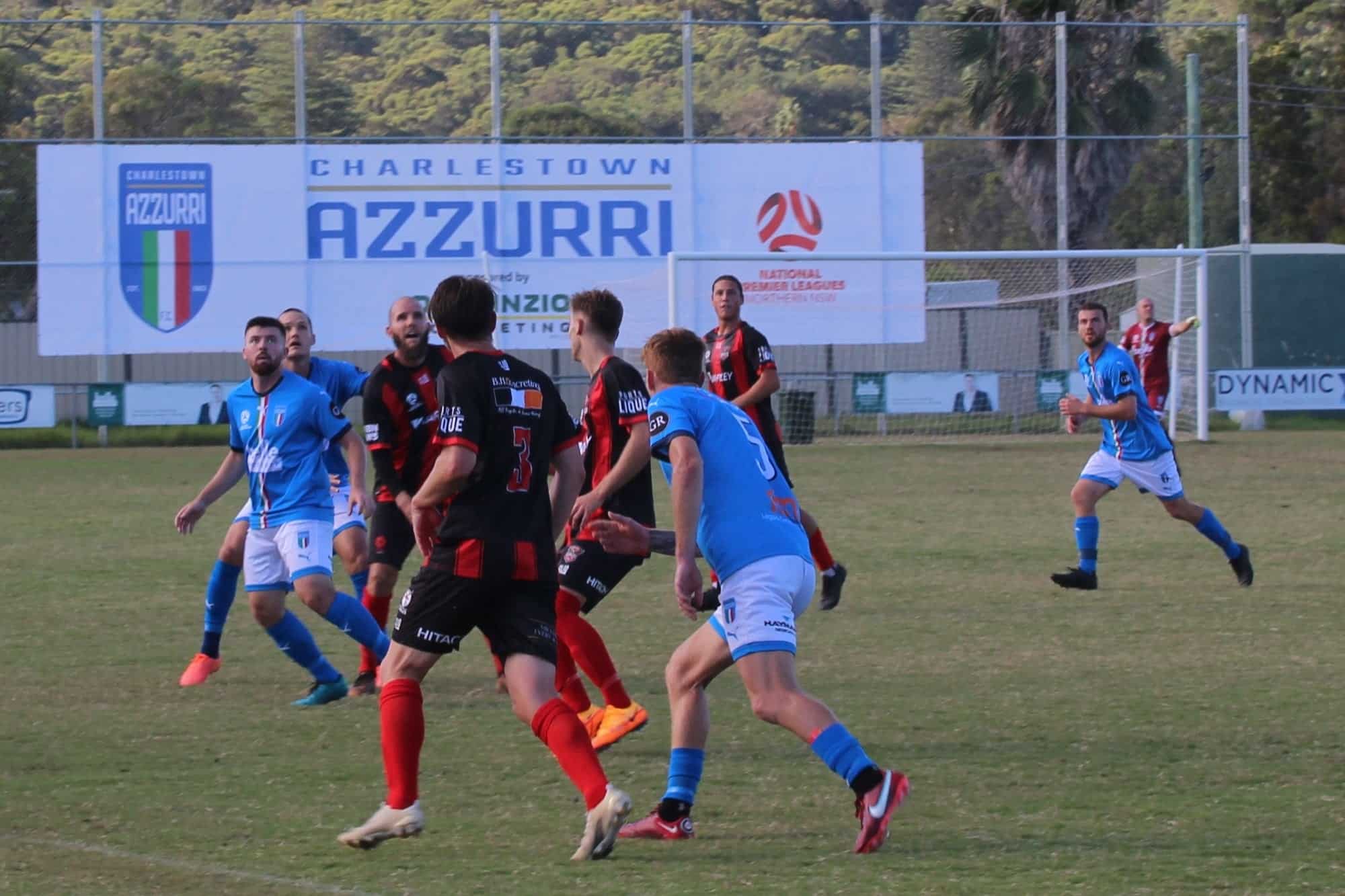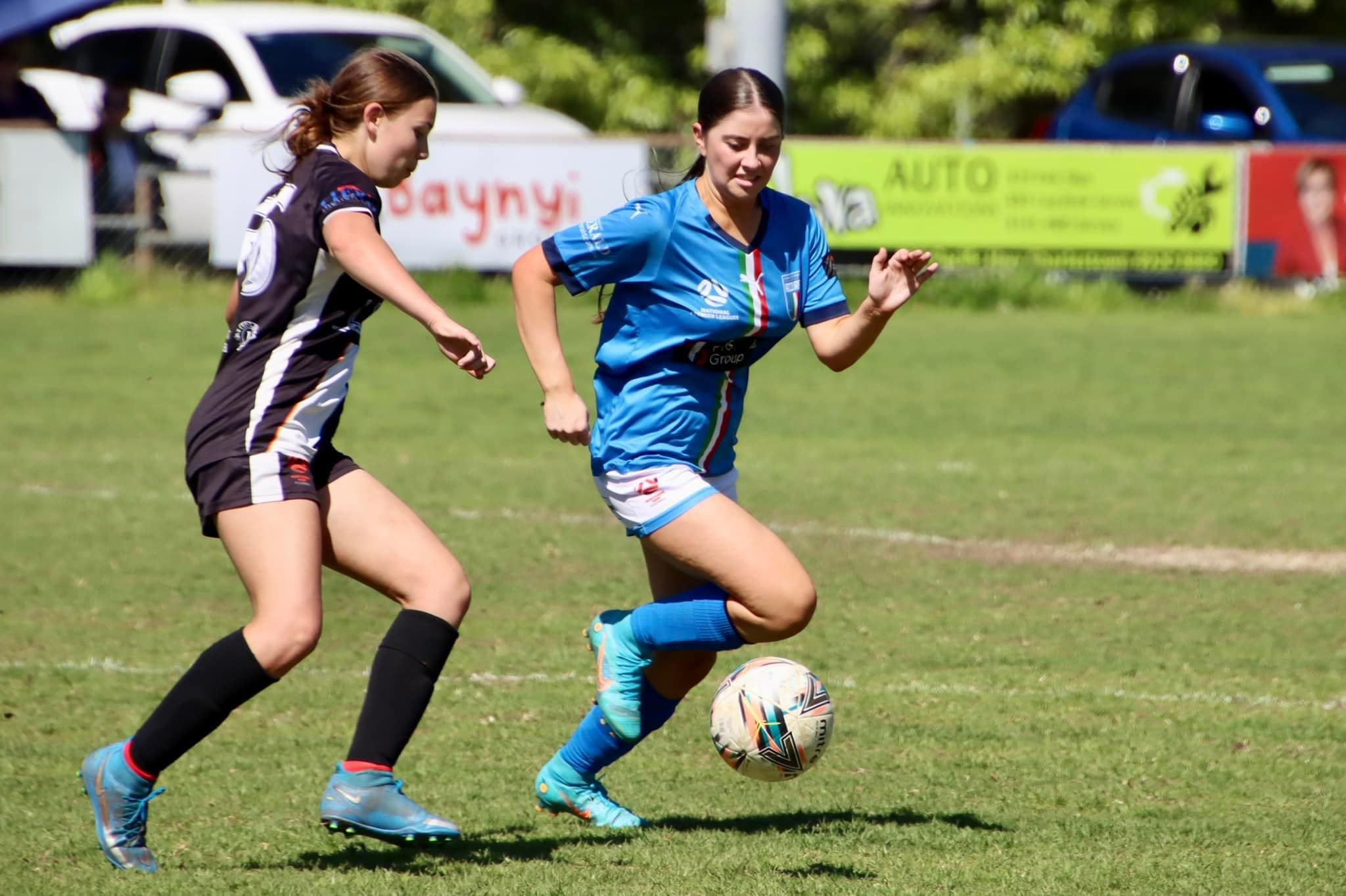 A strong club is governed supported by a committed contingent of financial members. Only financial members have nomination and voting privileges at the clubs annual general meetings.
If you wish to become a financial member and have your say in the running of Charlestown Azzurri FC please complete and submit the membership form below along with the $10 membership fee.
Please see attached forms.
Form should be forwarded to: secretary@charlestownazzurri.com
Charlestown Azzurri relies on volunteers to enrich the club and keep it moving forward, so if you're interested, please get involved.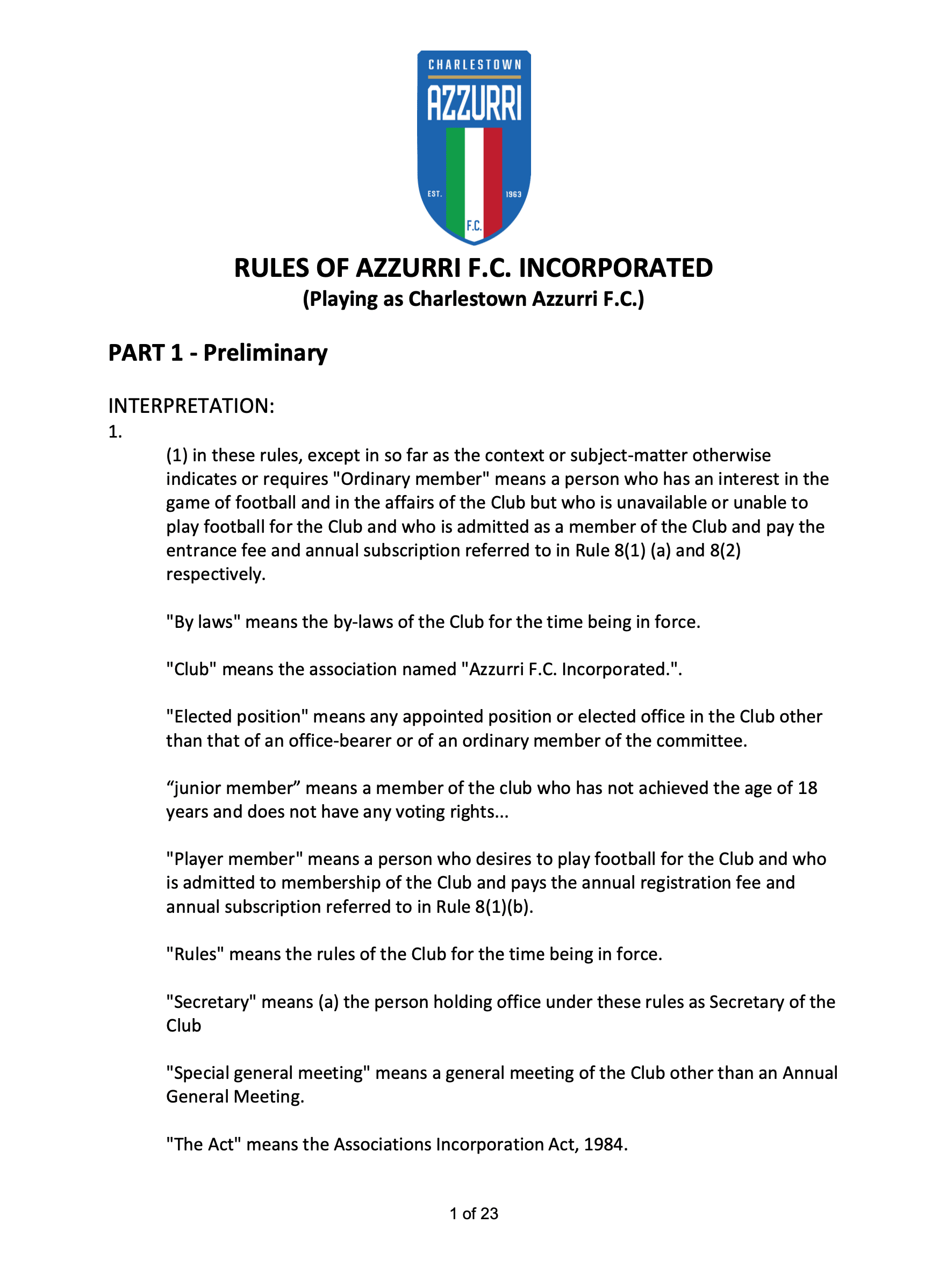 Sinead Redman
Committee Member & NPLW Coordinator
Daniel Allen
Committee Member &
JDL Coordinator
In 1962 an informal kick around was held at Smith Park in Hamilton.  It was organised by Italian newcomers with a mutual affection for the game. The small group realising their passion took a proposal to the local federation, and in 1963
Hamilton Azzurri
was born.
Adamstown Oval, Broadmeadow show ground, Charlestown Oval, and Whitebridge Oval all saw action before the team settled at Whitebridge Oval and renamed it Lisle Carr, the home of Azzurri.
Continuing with ambition, the club expanded in the 1970's with the purchase of Highfields Bowling Club.  Hamilton Azzurri was then renamed Highfields Azzurri, but would later go on to become Azzurri FC in 2006.
Unfortunately 2009 saw significant disappointment for the Italian club, with an FFA directive forcing the club into a name change.
Following the 2009/10 merger with Charlestown United we were renamed Charlestown City Blues.
Against the odds, following significant losses in sponsorship revenues, and players, the Blues went on to win the 2nd division premiership in 2009. Unfortunately for Azzurri this was the first time in NNSW history there was no provision for promotion or relegation.
Azzurri (Charlestown City Blues) were reintroduced to the NNSW top flight in 2011.
The legend that is Azzurri continues…
The People Behind the Club
* Individuals are deceased
* Individuals are deceased
MOST GAMES PLAYED FOR THE CLUB
1.   Scott Smith              137
2.   Kane Goodchild       120
3.   Neville Power          105
4.   Wayne Bailey            90
5.   Victor Hogan             86
6.   Tony Majorovski        60
7.   Peter Irving               50
8.   Mervyn Black            42
9.   Brett Macauley         41
10. Josh Maguire            35
MOST GOALS SCORED FOR THE CLUB
1.   Neville Power             223
2.   David Howell              200
3.   John Adamthwaite     198
4.   Glen Cooper              196
5.   Peter Fairleigh           195
6.   David Butler               161
7.   Malcolm Heath           160
8.   Wayne Bailey             158
9.   Victor Hogan              150
10. Mervyn Black             149